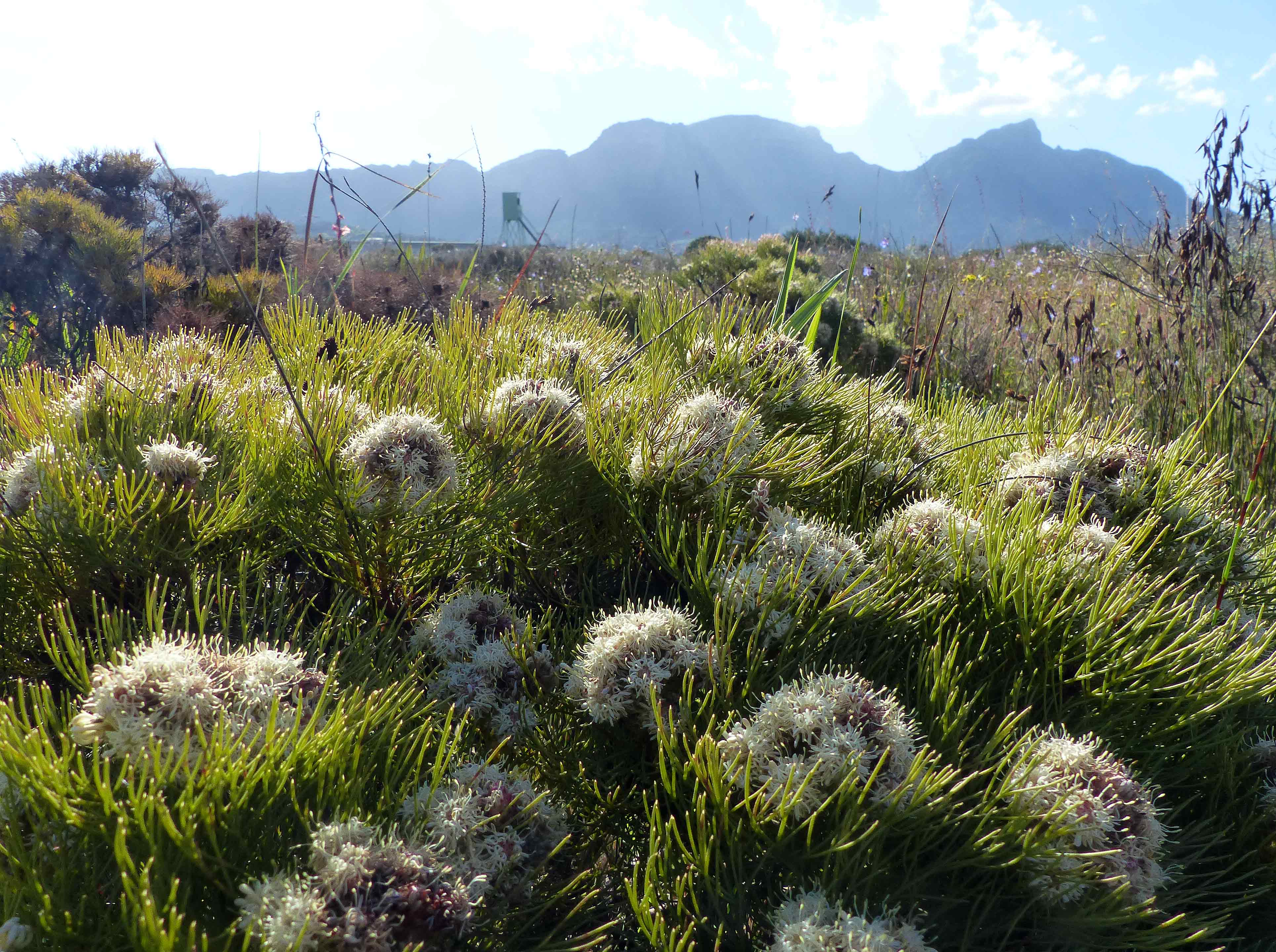 Critically Endangered Biodiversity at Kenilworth Racecourse Conservation Area threatened by development
Another precious fragment of our Critically Endangered Cape Flats Sand Fynbos is under threat. Kenilworth Racecourse Conservation Area lies at the heart of Cape Town's Southern Suburbs and is the jewel in the crown and most intact fragment of this unique vegetation that is only found within the Greater Cape Town area. This site is of local, national and international biodiversity importance. Kenilworth Racecourse is home to more than 300 species of indigenous plants in an area of just 52 hectares and 34 of these are listed as threatened on the Red List. This includes the beautiful Erica margaritacea that is found at Kenilworth Racecourse Conservation area and nowhere else in the world. The internationally important wetlands at Kenilworth Racecourse Conservation Area are also home to thirteen different amphibians including two (Microfrog and Cape Platanna) that are Critically Endangered.
Planning approval has recently been granted permission to subdivide and develop the property at Kenilworth Racecourse and the development approved comprises 498 dwelling units, a 7-8 storey 150 suite hotel, business premises and a restaurant. This development will be directly adjacent to the race track. There are also plans to extend the grassed area inside the track for multi-use purposes and significantly extend the quarantine station. These will encroach upon the conservation area and all components of the development risk contributing to 'edge effects' and likely significant impact on biodiversity at the site.
Contrary to key environmental legislation, no Environmental Impact Assessments (EIA) examining potential impacts upon biodiversity in the conservation area have been undertaken prior to approval of this development. Neither have any specialist reports been compiled to inform the decision. There was also an inadequate Public Participation process prior to development approval. This is shocking and likely illegal given the international importance of this site and its Critically Endangered biodiversity. Furthermore, there has been no request by the City for completion of any EIA either.
In 1999 when permission was granted to the owners of Kenilworth Racecourse to subdivide for the building of the adjacent Pick and Pay Head Office, Greenford Estate and Regent's Square, several key legal conditions regarding the Conservation Area were imposed. The most significant of these was that "the inner racetrack area shall receive formal conservation status". To date this has not happened and the owners have spent years shuffling their feet on signing this important paperwork to allow the Conservation Area and its biodiversity to be conserved in perpetuity.
This leaves the area without formal protection and open to future development applications. Why now has the City approved another rezoning application when the conditions of the previous application have not yet been met? Even more suspicious still is that part of the approved application includes a request for a new servitude to the Conservation Area. Why is this needed if the owners of Kenilworth Racecourse intend not to develop this part of the site in the future?
In summary the City has failed to adhere to the necessary legal environmental reporting commitments in line with several key pieces of environmental legislation prior to approval of this development. We call upon them to rectify this situation prior to any development going ahead.
I have submitted a detailed objection to this proposed development and we urge each individual to also send in an Objection and to encourage any other member of the community to do the same.
For your ease there is a Sample Objection which can be downloaded here:
https://1drv.ms/w/s!ArDdON1V9Tx-iRtEZ8wK0cs8nLeZ
Given that this development was approved before anybody found out about it objectors need to apply for Intervener Status.The form along with the necessary affidavit can be found at the link below and upon completion needs to be emailed to jean.roman@capetown.gov.za. Where the form says "Explain how you have a pecuiniary or proprietary interest which is adversely affected or demonstrate that you will be be adversely affected by the decision or an appeal in respect of the decision" here answer 'not in the public interest or similar'. And where it says 'attach a written notice of appeal' then attach your objection.
https://1drv.ms/w/s!ArDdON1V9Tx-iRyhb0oatRLVOJP4
The final date for objections and application for Intervener Status is midnight on 17th June 2017.
The address for sending Objections is:
The Appeal Authority,
City Manager, c/o Southern District,
District Manager,
3 Victoria Road,
Plumstead 7800.
Tel.: 021 444 7721
email: appeals.southern@capetown.gov.za
Taking Action
There are many environmental organisations based in Cape Town and beyond that require the services of volunteers to undertake their work. So if you have a little time to spare please get involved.