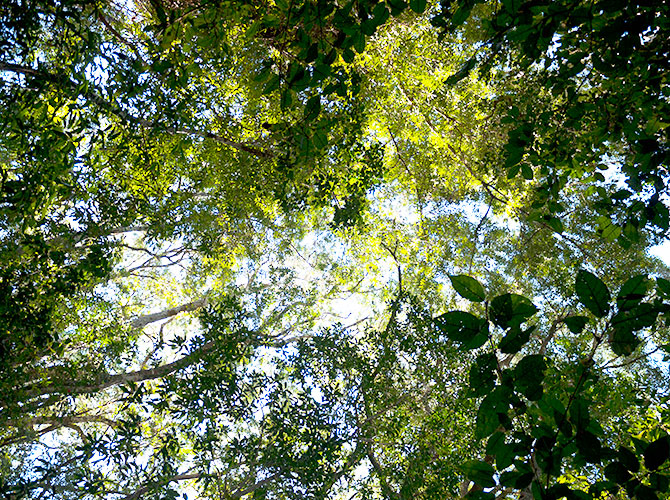 Fynbos and Forests: Reporting on Fynbos Forum 2014
Last week saw one of the largest gatherings of people working in the landscapes of South Africa's Cape Floristic Region (CFR). I was lucky enough to attend.
The annual Fynbos Forum conference brings together everyone from academic researchers, students, conservation managers, landowners and numerous others from all over the world together in a friendly and welcoming space to exchange ideas, knowledge and progress in all connected fields. It is run by a dedicated team of volunteers and is hosted in a different town within the CFR each year.
This year the forum was held in the town of Knysna at the heart of the Garden Route, known for its beautiful and sheltered lagoon, delicious oysters and the ever-elusive Knysna elephant. Its name is thought to be derived from a Khoe word meaning 'fern'. The conference was attended by 188 delegates, representing organisations from Yale University to the Eden to Addo Corridor Initiative.
The centre point of the conference was a four day series of talks, from full length to five minute 'lightening' talks. A symposium and panel discussion was also held on fire, biodiversity and climate change.
Sessions included ecology, sustainable indigenous plant use, community participation in conservation, urban ecology and biological invasions. Poster presentations allowed delegates to interact with colleagues and network with those interested in their work. In addition, there was a series of exhibitions with representatives from various community-based environmental organisations, from the Southern Cape Fire Prevention Association to the Nature's Valley Trust.
We learnt about sustainability indicators in the honeybush and rooibos tea industries, the role of citizen science in bird pollination research in the fynbos of the Tsitsikamma and urban ecologies of the city of Cape Town.
New research findings were presented on the effects of heat treatment on seed germination in Critically Endangered Cape Flats Sand Fynbos completed in collaboration with RBG Kew's Millennium Seed Bank, one of the world's largest plant conservation initiatives. Workshop outputs from a variety of stakeholders on finding solutions to the conflict between baboons and people at the urban edge were also presented.
Several excellent short documentaries were also presented. This included work by an intern from the Groen Sebenza programme in documenting the use of medicinal plants from the West Coast town of Mamre. The work of Cape Town's Sustainable Livelihoods Foundation and their "Herbanisation" project showed us how street gardens can be used to bring plants that are important for traditional medicine closer to the communities that use them.
The documentary 'Stepping stones – Through Fragmented Environments' informs about the work of Bongani Mnisi in working with local schools to establish a series of gardens to assist avian pollinators in traversing the Cape Flats between nature reserves. Bongani was presented with the Theo Manuel Award by the UCT Plant Conservation Unit for this excellent work.
No Fynbos Forum conference is complete without its usual diverse variety of highly informative field trips led by various local experts. The more adventurous and energetic among us went canoeing up the Touws River in the Wilderness section of Garden Route National Park. One could learn about Knysna's Rastafarian culture, visit an elephant dung paper making factory or learn more about the region's endangered butterflies.
A large group of us headed off to explore the Gouna section of the nearby Knysna forests, hiking through dense stands of tree ferns and vast towering yellow-wood trees (Afrocarpus falcatus) while learning about the ecology of this extraordinary environment which is home to mammals from leopards to elephants. We were treated to hearing the calls of the numerous birds that also inhabit these forests including the iridescent green and red Knysna Turaco.
It was with great reluctance that we made our way back to Cape Town at the end of the trip, our knowledge all the richer and with fresh inspiration from all those of the Fynbos Forum community. Thanks to all involved, no matter how large or small their role, in making such a wonderful conference happen. Long may the tradition continue for another 37 years.
Taking Action
There are many environmental organisations based in Cape Town and beyond that require the services of volunteers to undertake their work. So if you have a little time to spare please get involved.