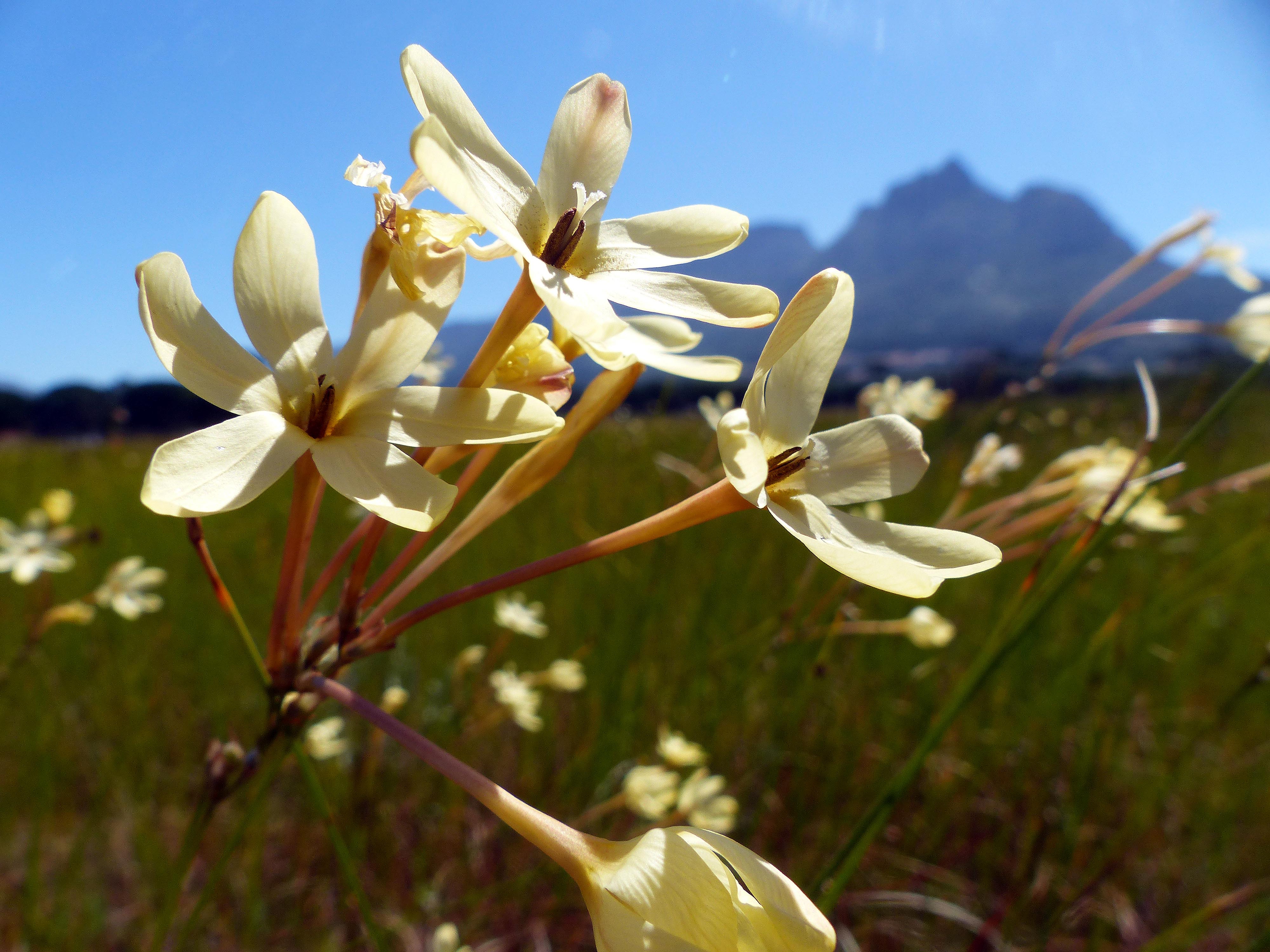 IBSA Bulb and Corm Symposium at Goudini Spa
The Indigenous Bulb Society of South Africa (IBSA) will be holding its 3 day symposium this August 2017 at Goudini Spa near Worcester.
IBSA's slogan is Conservation through Cultivation – and this spring symposium will be a unique opportunity to network with plant lovers and conservationists from all over the world.
No other gathering offers such a unique mix of amateurs, academics, botanists and conservationists as well as backyard and expert growers of Cape geophytes.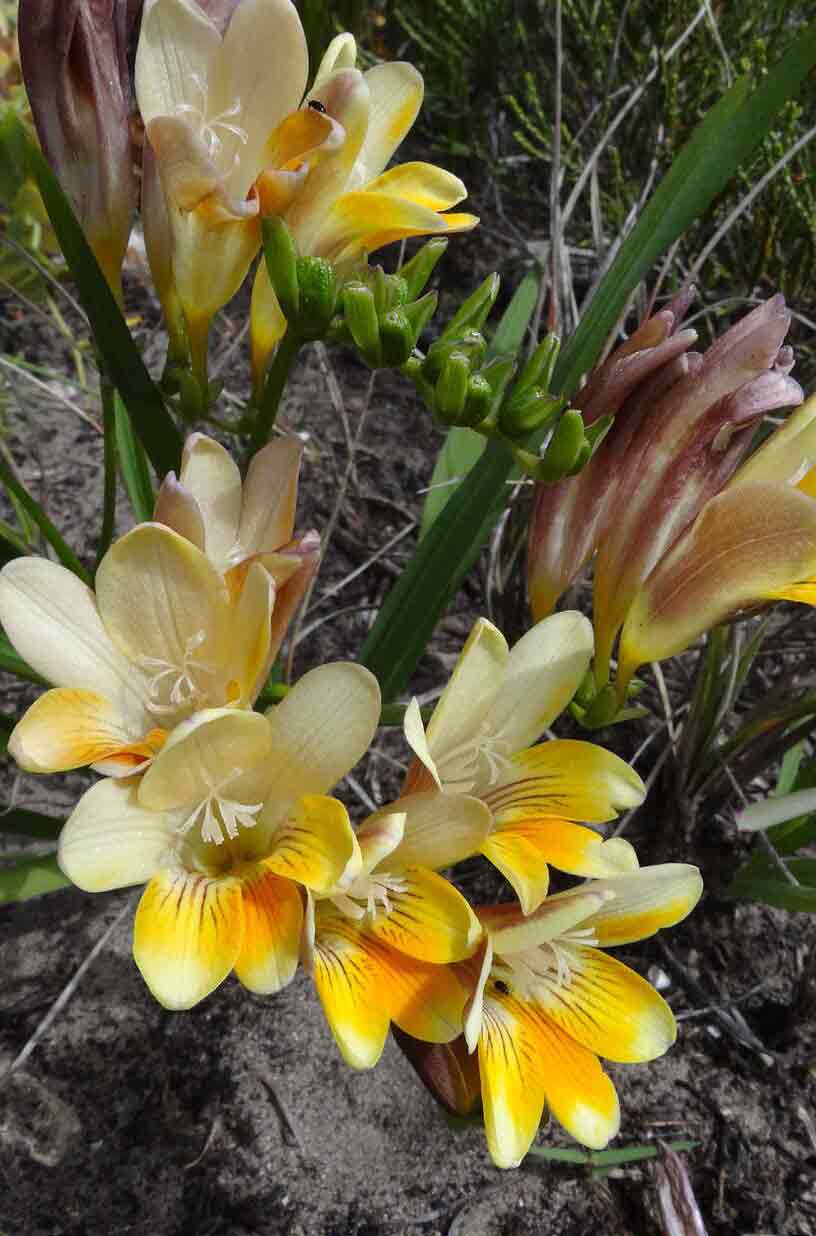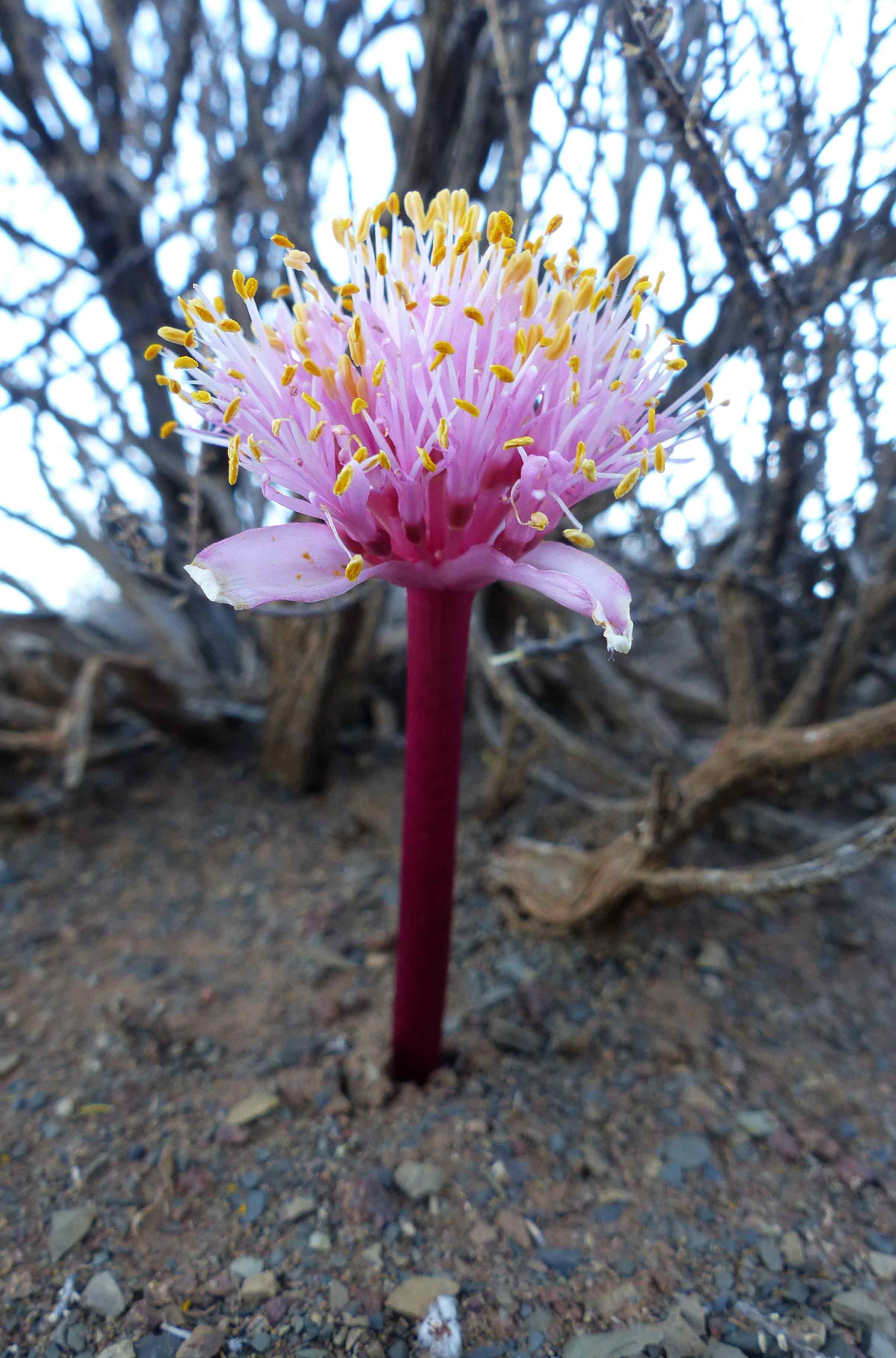 Top: Freesia leichtinii Photo: Rachel Saunders Above: Haemanthus barkerae Photo: Zoe Poulsen
On the first day of the symposium there will be lectures and discussions on a wide variety of topics from botany to horticulture. All our guest speakers are at the forefront of their fields. There will also be talks by leading conservationists and plant biologists with guest speakers from all over South Africa.
The following two days will be dedicated to field trips to the surrounding areas to see some of the plants discussed in their natural splendour.
The winter rain will bring into flower many bulbs from giant Albucas to colourful Irids and tiny Lachenalias. Our field trips will allow guests to observe many rare and endangered species in the wild. Field trips will be led by experts with intimate knowledge of the bulbs and their habitats.
We invite all plant lovers and amateur botanists to meet bulbophiles from all over the world who are passionate about growing, studying and conserving South African geophytes.
*All transport to and from field trips will be provided (Leaving from Goudini).
*Special conference fees available for day trips and students.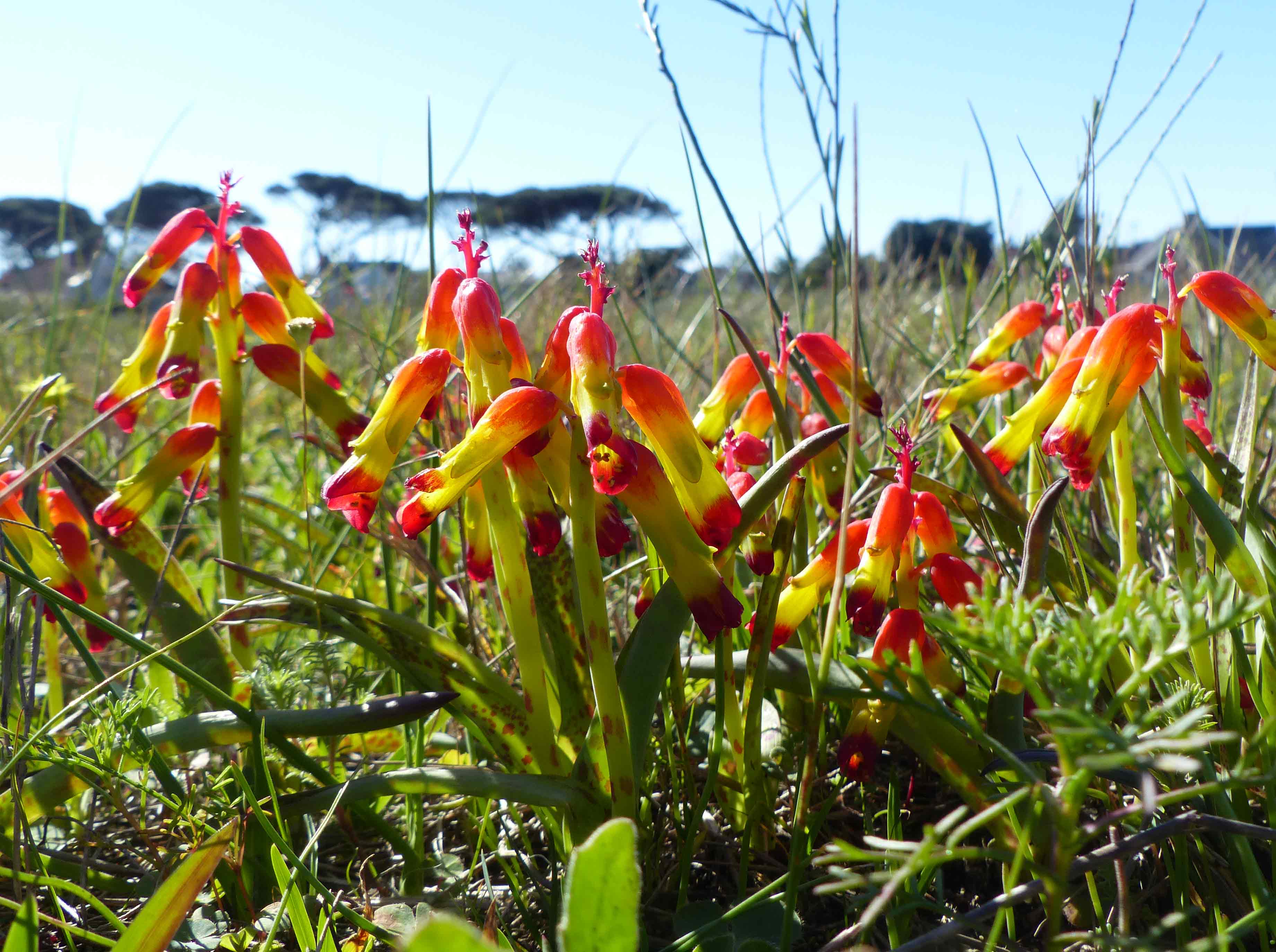 Above: Lachenalia aloides Photo: Zoe Poulsen
IBSA Bulb and Corm Symposium
28 – 30 August
Goudini Spa, Worcester
For more information contact Rachel Saunders:
Tel: +27 21 762 4245
Taking Action
There are many environmental organisations based in Cape Town and beyond that require the services of volunteers to undertake their work. So if you have a little time to spare please get involved.