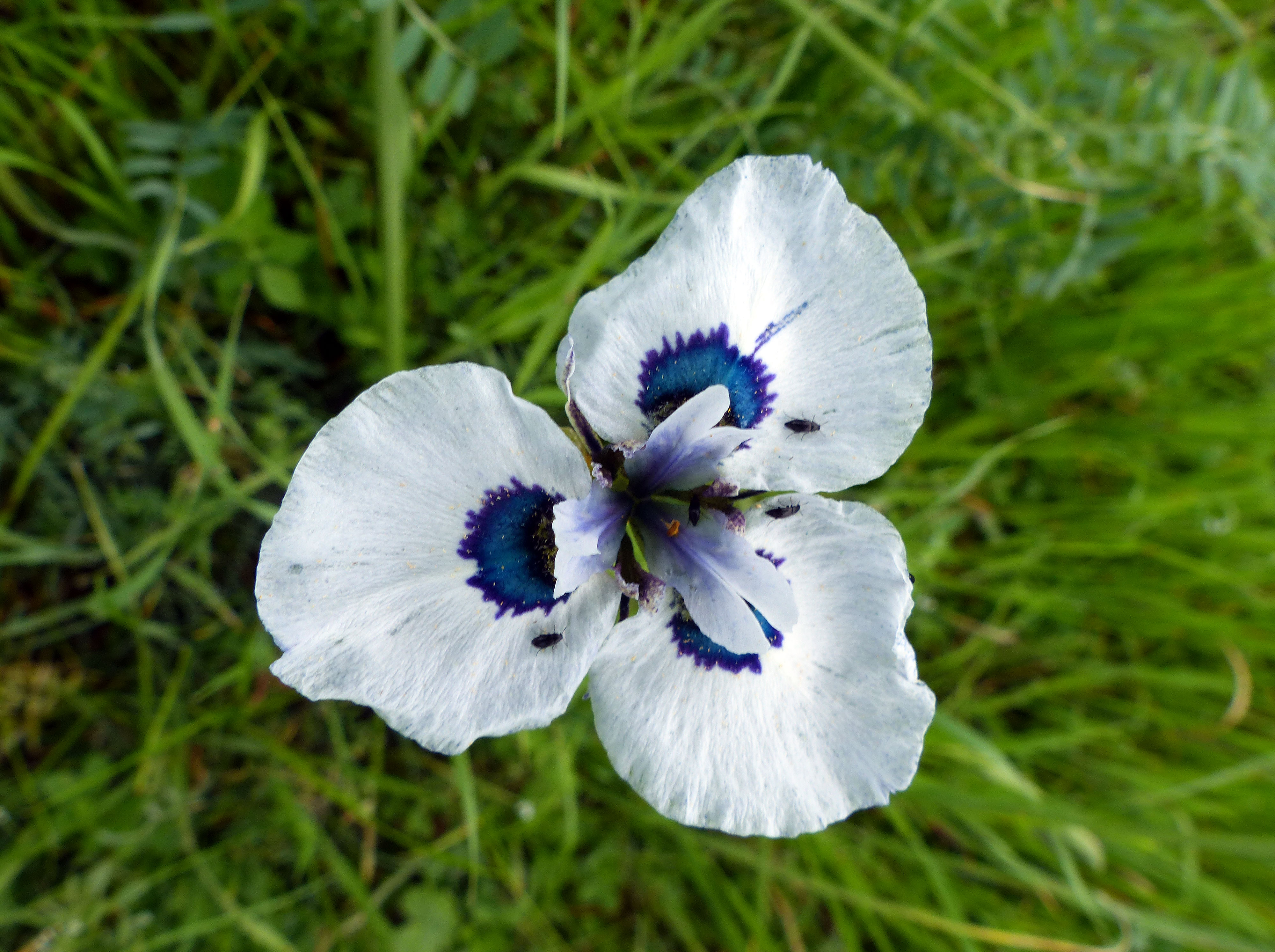 Moraea aristata: A new home on Rondebosch Common
Herbarium specimens indicate that Moraea aristata is a northern Cape Peninsula endemic. It was recorded adjacent to Table Mountain between the present-day Cape Town CBD and the suburb of Rondebosch.
Like sister species in the Peacock Moraea group, it prefers heavier soils and would have been found growing on Peninsula Shale Renosterveld, and likely also in nearby similar vegetation types. Today, a population of fewer than 100 individuals persists in the grounds of the South African Astronomical Observatory. The highly transformed habitat is more akin to a lawn than an ecosystem and is managed for the persistence of this species.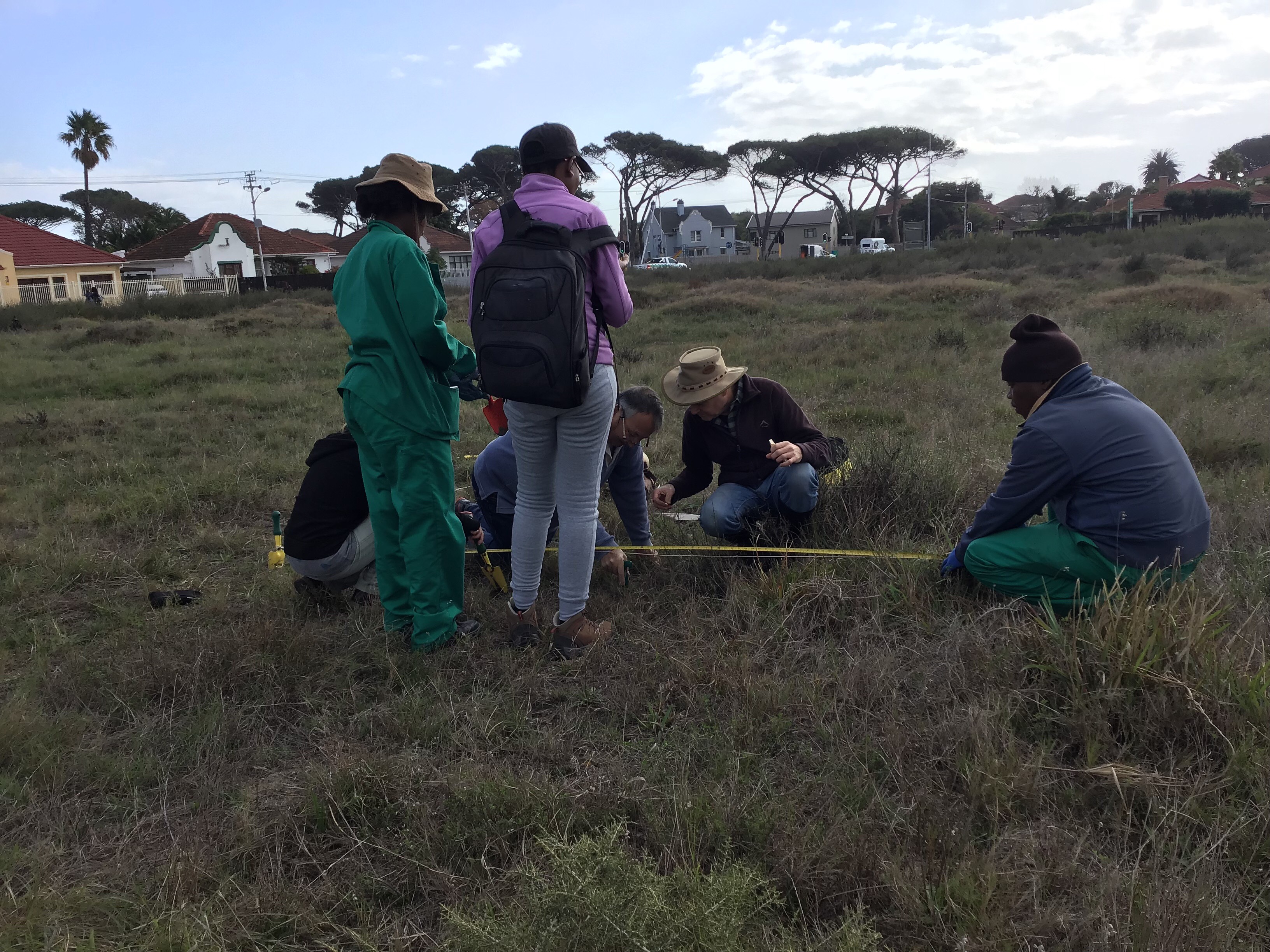 This is why Moraea aristata needed a new home. One last remnant habitat exists within the historical range of Moraea aristata: Rondebosch Common. This highly degraded 40 Hectare Conservation Area harbours a unique community of lowland plants as well as many threatened taxa. Its long history of human impact has damaged all of the habitat, and the entire site is in need of restoration.
However, a species introduction is not a gardening exercise – you can't plant and pray for rain. It is a scientific experiment, more likely to fail than succeed, and accompanied by many serious ecological risks. When considering an introduction one has to consider a set of key risk criteria:
Is the receptor site a suitable matching habitat?
Is there degraded habitat to support a plausible local extinction?
Is there a community of potential predators and pollinators?
Would the naturalisation of this species displace biodiversity within the existing community?
At the instruction of the Friends of Rondebosch Common (FRC), the introduction plan was proposed to relevant authorities and experts. We made a habitat assessment of the Observatory population and two potential introduction habitats. We collectively decided potentially establishing Moraea aristata on the Common outweighed the risks.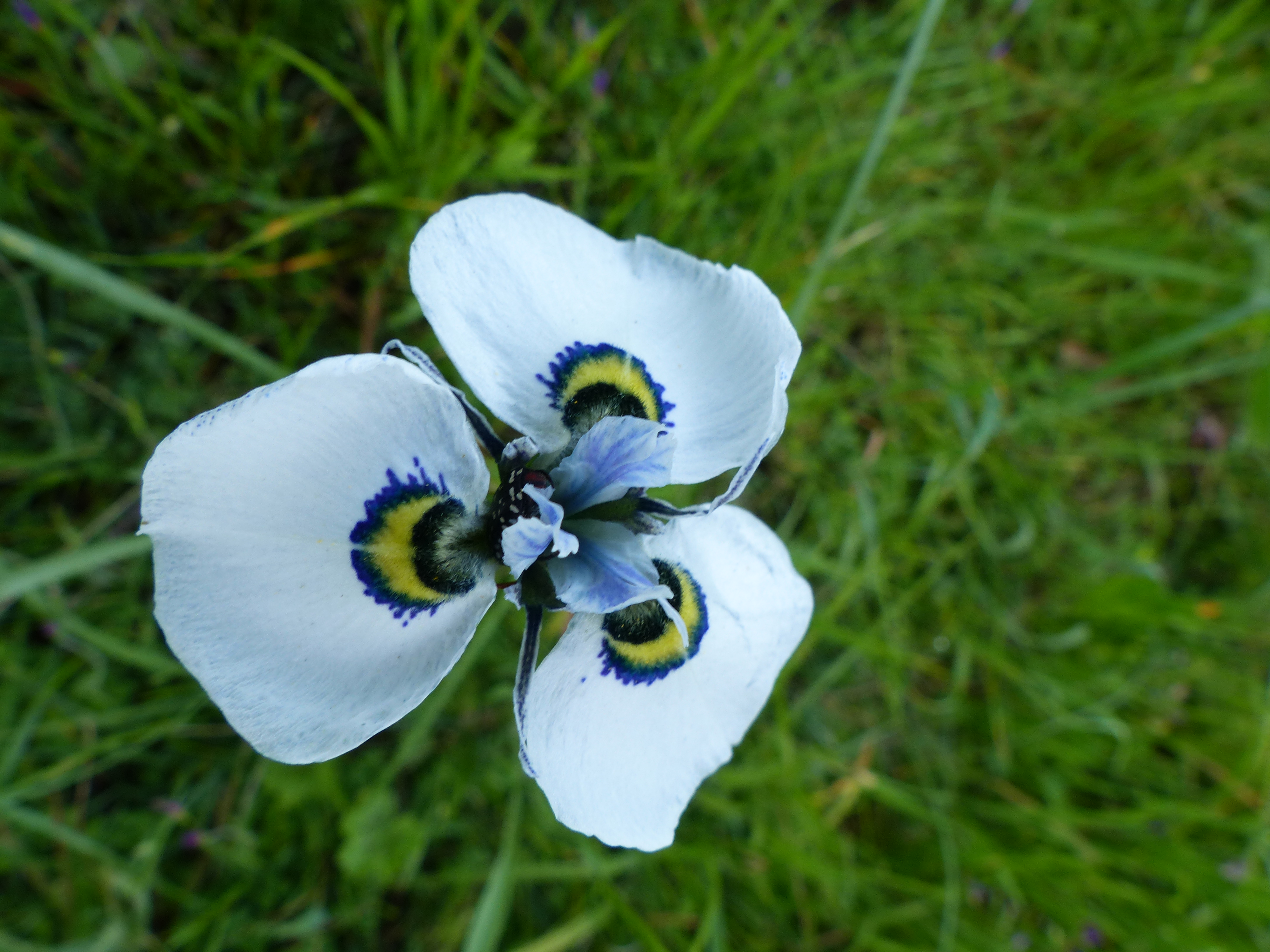 YEAR ONE
In May 2017 we planted out 150 dormant corms (Accession: KB 1205/82) in two plots and along a test transect. The corms were donated through the Kirstenbosch Garden Conservation Programme, from stock grown by Kirstenbosch bulb master Graham Duncan.
In August and September 2017 a third of the plants flowered. Pollination was observed by an unidentified monkey beetle and validated in October when seed pods were observed – a sign of successful sexual reproduction!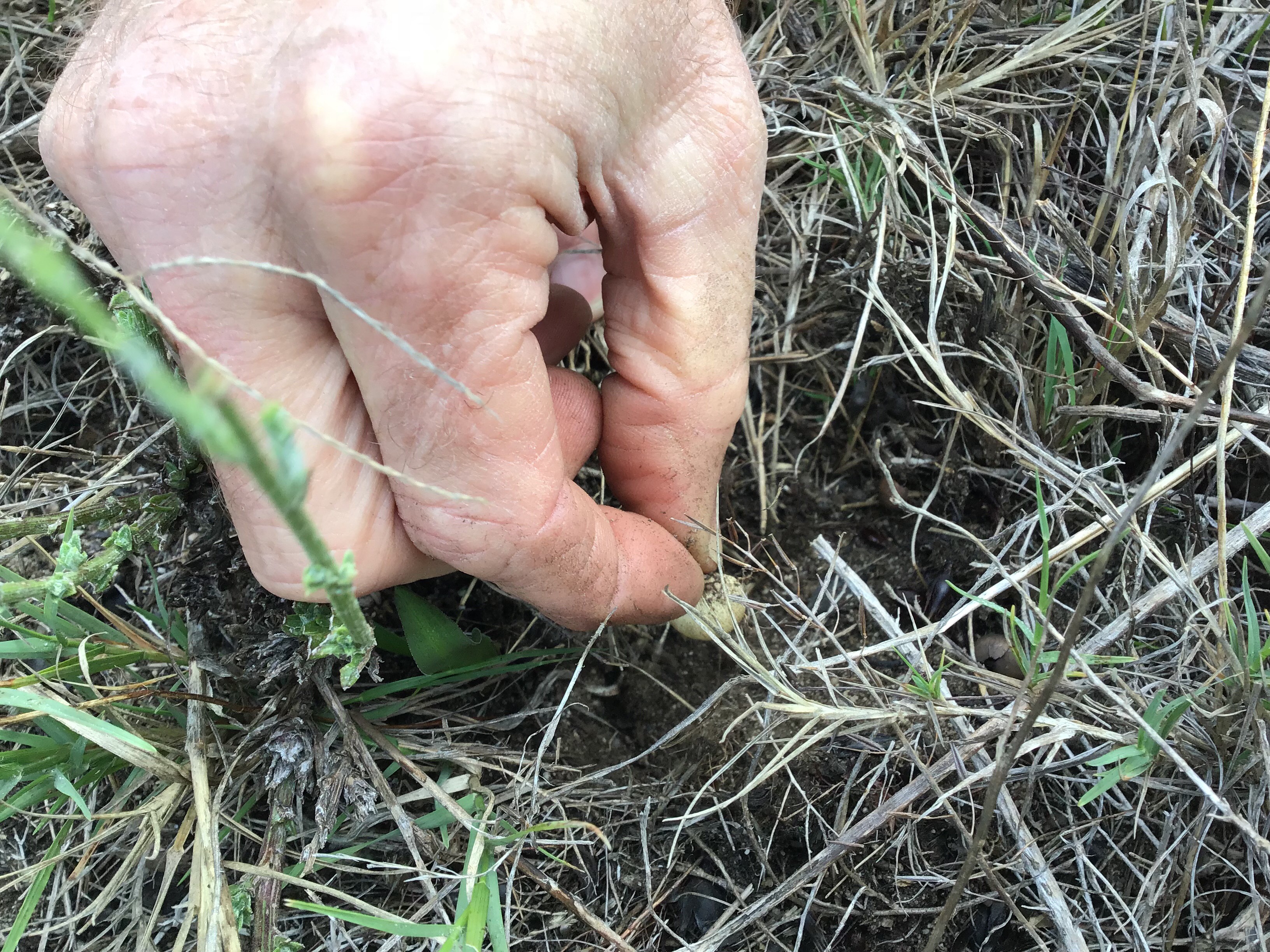 YEAR TWO
This May (2018), a third plot was created and a further 50 corms were planted of a different collection (KB 205/84). This will allow for a higher rate of cross-pollination between plants and broaden the genetic diversity of the population.
Moraea aristata needs to reproduce for three generations before being considered naturalised on the common. If it successfully establishes, this population will be more stable than the extant population at the SAAO, and be the only plants in a formally protected conservation area and also in a functional ecosystem.
This project has already inspired further plant conservation on Rondebosch Common.
The FRC has since sponsored a Habitat Restoration Plan for Rondebosch Common. This new vision seeks to restore the common to more natural species composition, habitat structure and function.
The restoration plan guides all habitat management on the Common including fire, alien clearing, and active revegetation strategies. The long term goal is to increase the quality of the threatened habitat on Rondebosch Common and reintroduce taxa that have become locally extinct due to anthropogenic activity. Watch this space – things are happening on Rondebosch Common!
Special acknowledgement to Joanne Eastman (FRC), Graham Duncan (KB NBG) & Clifford Dorse (CoCT).
Taking Action
There are many environmental organisations based in Cape Town and beyond that require the services of volunteers to undertake their work. So if you have a little time to spare please get involved.