The Plant Extinction Crisis
One of the key aims of this blog is to showcase the diversity of plant life viewed from the core of one of the world's biodiversity hotspots. Plants are the keystone of all life on earth and a critical resource for human wellbeing. They produce the oxygen we breathe through the process of photosynthesis, all the food we eat either directly or indirectly, form the backbone of most terrestrial habitats and constitute the main ingredient in one-quarter of all prescription medicines.
At present the task of cataloguing the world's flora is incomplete, but to date around 300,000 species of flowering plants have been described, along with a further 12,000 species of ferns and at least 30,000 lower plants.
However, the world's plant diversity is facing the biggest extinction crisis with 25% of the world's plants currently threatened with extinction. One of the main threats is the clearance of natural vegetation for urbanisation, mining and agriculture.
In addition, there is further pressure upon habitats from alien invasive plant species that have been introduced from other parts of the world and outcompete native plants to the detriment of biodiversity and vital ecosystem services such as water resources. Furthermore, there is the added threat of climate change. We are faced with a race against time to save a significant proportion of the world's flora from imminent extinction.
Conservation of the world's biodiversity and natural heritage is a shared responsibility but starts with the individual and there is much that can be done to help. This page helps to detail some of what YOU can do to help.
Donate
There are a significant number of organisations that are doing invaluable work to conserve the world's plants and their ecosystems and deserve all the support they can get. Please donate what you can afford and spread the word to others about their initiatives and projects. Here are a few examples: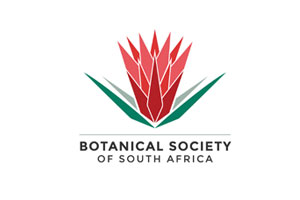 The Botanical Society of South Africa is a member-based environmental NGO, PBO whose mission is 'To win the hearts and minds and material support of individuals and organisations, where ever they may be, for the conservation, cultivation, study and wise use of indigenous flora of southern Africa for the benefit and sharing for all.' The Botanical Society is passionate about environmental education and conservation. It is all about people. We are one of South Africa's oldest and largest NGOs, working across the country to care for our biodiversity- Join us.
Ways you can support BotSoc:
Become a member and recommend others to do so too
Make a donation
Volunteer with BotSoc
Join CREW
Sign up for a MySchool MyVillage MyPlanet card and make the Botanical Society your beneficiary
Become a member of the Heritage circle by making a bequest/donation which will enjoy donation tax benefits
FFI protects threatened species and ecosystems worldwide, choosing solutions that are sustainable, based on sound science and take account of human needs. Operating in more than 40 countries worldwide, FFI saves species from extinction and habitats from destruction, while improving the livelihoods of local people. Founded in 1903, FFI is the world's longest established international conservation body and a registered charity.
Ways you can support FFI:
5 ways to help Fauna & Flora International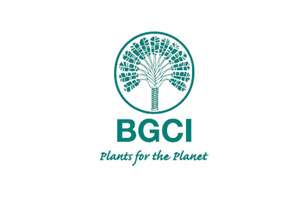 Botanic Gardens Conservation International (BGCI) is a membership organisation representing a network of 500 botanic gardens in more than 100 countries. BGCI is the world's largest plant conservation network and, with its partners, aims to collect, conserve, characterise and cultivate samples from all of the world's plants as an insurance policy against their extinction in the wild and as a source of plant material for human innovation, adaptation and resilience. BGCI's mission is to "Mobilise botanic gardens and engage partners in securing plant diversity for the well-being of people and the planet".
Ways you can support BGCI:
Become a member
Make a donation
Support your local botanic garden
Raise awareness about the importance of plants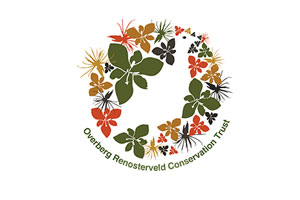 The main vision of the The Overberg Renosterveld Conservation Trust (ORCT) is "To secure the long-term conservation and management of remaining lowland vegetation through active partnerships, thereby improving the overall quality of farms, sustainable livelihoods and landscapes in the Overberg". The main focus of the trust is conserving Overberg Renosterveld. This vegetation type is part of the Fynbos Biome and one of the most biodiverse vegetation types on earth, but it is Critically Endangered and only 4% of its former extent remains. The trust needs all the support it can to continue its vital work.
Ways you can support ORCT:
Become a member and recommend others to do so too
Make a donation
Become a friend
Come stay at our Renosterveld Centre at Haarwegskloof
Leave a bequest or set up a tribute fund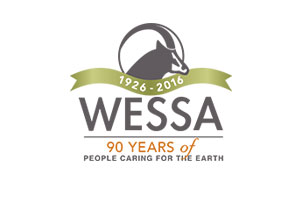 WESSA is a South African environmental organisation implementing projects focused on conservation, environmental education, training and ecotourism. The organisation promotes public participation in caring for the earth and maintains a watchful eye on the South African environment through its network of professional staff, members and friends groups.
Ways you can support WESSA:
Make a donation
Join WESSA as a member, business partner, or connect with a local branch or friends group:  various options available
Support WESSA effortlessly by getting a MySchool MyVillage MyPlanet card and selecting WESSA as your beneficiary
Volunteer your time or expertise
Follow us on social media to stay informed of our work to towards a better environmental future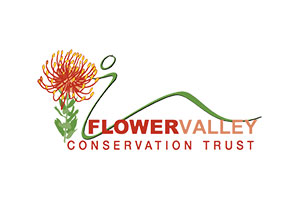 The Flower Valley Conservation Trust works to protect fynbos landscapes, and livelihoods dependent on fynbos. The Trust, formed in 1999, offers the only assurance programme in the world for the fynbos sector. So the Trust works across the fynbos supply chain, from those on the landscape (such as harvesters) to retailers, to facilitate good environmental and social and labour practices. Flower Valley also coordinates a major invasive alien clearing programme in the Overberg, and an Early Childhood Development Programme to support environmental education in the Overstrand region. The Trust is based on Flower Valley Farm, just outside Gansbaai in the Western Cape of South Africa.
Ways you can support FVCT:
Adopt a fynbos hectare
Adopt fynbos hectares (businesses)
Donate
Leave a legacy
Buy Ethical
Visit the Flower Valley Farm
Sign up for a MySchool MyVillage MyPlanet card and make the Flower Valley Conservation Trust your beneficiary
Taking Action
There are many environmental organisations based in Cape Town and beyond that require the services of volunteers to undertake their work. So if you have a little time to spare please get involved.