This blog comes from Cape Town, one of the world's most beautiful cities at the south-western tip of the African continent.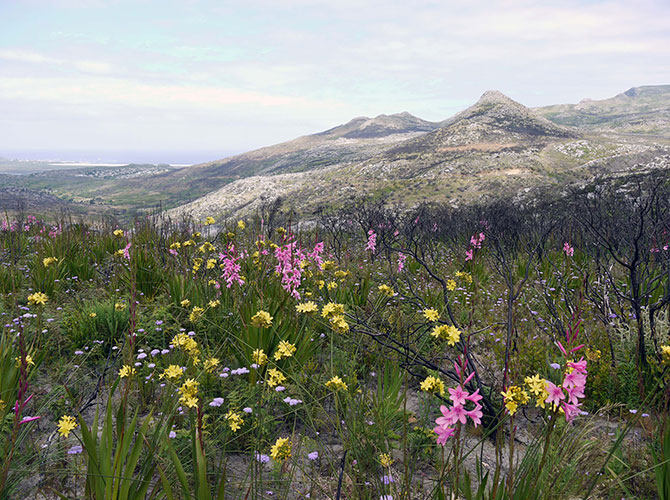 In March 2015 the Peninsula burnt. The biggest veld fire since 2000 raged across Table Mountain National Park. People lost homes and businesses. Bees Marais, one of the country's top helicopter rescue pilots, tragically lost his life in the line of duty while fighting fire at Cape Point. The blaze and the acrid smoke cloyed the air all over Cape Town, turning the sky scarlet and orange as the sun went down each day.
read more
Cape Town is situated on the rugged and mountainous Cape Peninsula, stretching from the iconic profile of Lions Head, Table Mountain and Devil's Peak in the north to the Cape of Good Hope in the far south. Table Mountain was voted one of the new Seven Wonders of the natural world.
What makes the Cape Peninsula so special?
 The Cape is characterised by a type of vegetation known as fynbos, a Mediterranean climate shrubland that is both fire prone and fire dependent. Fynbos is renowned for its phenomenal plant diversity with a total of more than 9,000 species of vascular plants in an area less than the size of Portugal. The Cape Peninsula has 2,285 plant species and Table Mountain alone has almost 1,500 species in just 57 square kilometres.
Taking Action
There are many environmental organisations based in Cape Town and beyond that require the services of volunteers to undertake their work. So if you have a little time to spare please get involved.